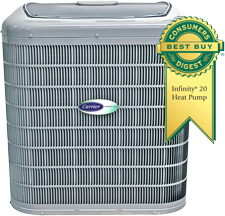 We believe that a sales process should be about you, our client, being able to make an informed decision. After all, it's your home and we want to make sure you are comfortable and happy with the products and services we offer. We consider it an impossibility that you will be dissatisfied with Sunshine Air Conditioning, Inc. from the first moment you contact us.
We start by listening to our customer's needs and concerns, then asking questions about their homes, their health, and their comfort concerns. Do you have hot rooms in the summer or cold rooms in the winter? Does anyone in your home have allergies or other respiratory problems? Is your unit running all the time or short cycling on and off? Will you need financing? What SEER rating should your system have? These are just a few of the questions that need to be asked.
Our next step in the process is to determine the heating and cooling requirements for your home by performing a Manual J Heat / Cooling load. Proper sizing of your comfort system will ensure maximum comfort and lowest energy consumption.
Next we design a system that will heat, cool and dehumidify your home properly, while providing you with the highest level of indoor air quality possible.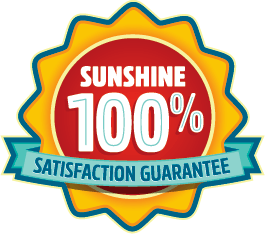 We top it off with a quality professional installation by elite technicians that take pride in their work and your satisfaction on each job. We back our work with the best warranty and 24/7 customer service. Sunshine has a very sincere 100% Satisfaction Guarantee.
The last step in the process is that you become one of our customers (if you're not one already) and that means a lot to us. Let us prove to you that we can exceed your expectations.
Whether you are a homeowner in need of heating or cooling, or you are a builder in need of a rock solid sub-contractor, please contact us for a free evaluation today.