Air Conditioner Maintenance, Air Conditioner Tune- Up & AC Service

Weirsdale, FL, Ocala FL, Lady Lake, FL, Leesburg, FL, Silver Springs Shores, FL & Belleview, FL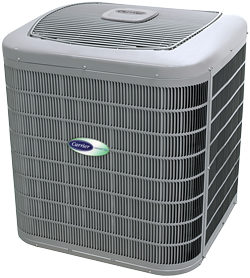 At Sunshine Air Conditioning, Inc., we go above and beyond to protect our customer's best interests. That includes taking the best possible care of your heating and cooling systems. With over twenty-five years of answering emergency repair calls, we can honestly say that the majority could have been prevented with seasonal maintenance.
Regular A/C service will keep you cool all summer long!
Air Conditioning Maintenance Company in The Villages, Silver Springs Shores, Leesburg, Lady Lake, Belleview, Ocala, Weirsdale, Fruitland Park & Marion Oaks, FL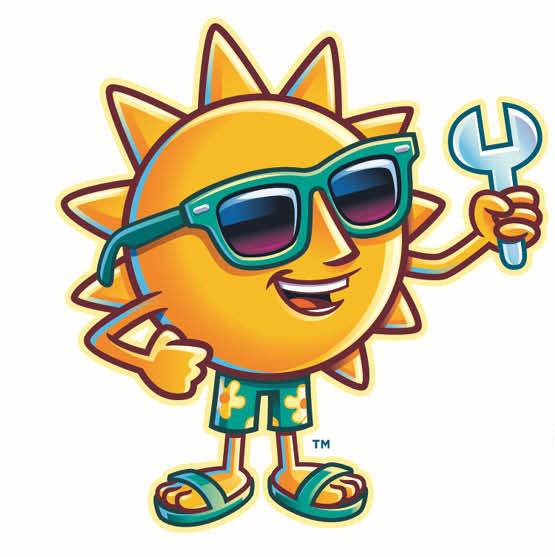 Sunshine Air Conditioning, Inc. specializes in the proactive services that keep your air conditioner working at peak efficiency, capacity, and reliability. Handling all makes and models of residential and light commercial cooling equipment, we complete meticulous troubleshooting, tuning, and cleaning to optimize airflow, comfort, and air quality, while reducing running costs and lengthening lifespan. With the workload of local weather in Belleview, FL and surrounding areas, preventative measures are essential to protecting against malfunction and increasing the value of your investment. Let Sunshine Air Conditioning, Inc. fulfill the stipulations of your manufacturer's warranty. We're so confident, we stand behind our work with a 100% satisfaction guarantee.
As a Carrier Factory Authorized Dealer, Sunshine Air Conditioning, Inc. is held to strenuous standards of technician expertise, product knowledge, and business ethics. We keep current with increasingly intricate technology and designs, and our servicemen have verified their extensive, real-working knowledge through NATE-certification tests. Our A+ rating from the Better Business Bureau and Angie's List Super Service Award further demonstrates our commitment to customer satisfaction. We've set ourselves apart as one of eight contractors in the nation to earn the Carrier President's Award twelve years in a row. We stand behind all of our work with a 100% Satisfaction Guarantee. Sunshine Air Conditioning, Inc. is extremely proud to have been distinguished with the Carrier President's Award 15 years running! Our team maintains NATE- and ACCA-certification, receives factory training/updates, and adheres to exacting protocols of service. When you call Sunshine Air Conditioning, Inc. to schedule a convenient time for air conditioner upkeep anywhere across The Villages, Silver Springs Shores, Leesburg, Lady Lake, Belleview, Ocala, Weirsdale, Fruitland Park & Marion Oaks, FL, you know you're getting the best value. Service So Good, You'll Tell Your Friends!
Some of the numerous rewards of annual maintenance from Sunshine Air Conditioning, Inc. include:
Improved air quality – The quality and effectiveness of a system's filters and the health of your family are directly linked. Improperly maintained filters and equipment will lead to a clogged and dirty system, providing the ideal habitat for mold and mildew. Millions of unwanted airborne spores may be sprayed directly into your home. Cooling systems that have not been properly maintained may contribute to allergies, asthma, and respiratory tract infections.
Convenience – Scheduled maintenance is certainly more convenient than unexpected repairs. It's also far less expensive. When you turn the upkeep of your cooling system over to Sunshine Air Conditioning, Inc., our NATE-certified specialists inspect, adjust, calibrate, lubricate, and overall troubleshoot to identify any areas of concern. By addressing these potential difficulties, replacing any needed components with Factory Authorized Parts, we eliminate most malfunctions. This saves time, money, and stress, and ensures uninterrupted comfort.
Savings – A system that is clogged with debris and grime, or functioning with worn, broken, or misaligned components, is not working at peak efficiency. Friction, loss of airflow, loose electrical connections, improper refrigerant charge, and many other issues within the system can increase energy usage, even while decreasing cooling capacity. Seasonal maintenance from Sunshine Air Conditioning, Inc. will restore your equipment to like-new condition and factory standards of efficiency, costing you less in monthly utility bills.
Extended service life – The licensed technicians from Sunshine Air Conditioning, Inc. will ensure your cooling system is running in peak condition. When faulty components are replaced and equipment is kept clean, longer service life is promoted. Your cooling unit will not only last longer, but provide superior comfort year after year.
Home protection – The extraction of heat to leave your home perfectly cool generates a great deal of water. This condensation normally exits through a drain tube. Unfortunately, this damp environment is perfect for algae, which can cause a blockage in the condensate drain. Overflow or leaks can lead to costly home damage before it is noticed by homeowners. Not only will the technicians from Sunshine Air Conditioning, Inc. catch and correct problems with drainage, we prevent the growth of algae before it starts.
Superior comfort – Your cooling equipment is expected to perform triple-duty. While keeping your home pleasantly cool, it also handles humidity and filters contaminants from the air. When relative humidity is maintained within an ideal range, this allows higher thermostat settings. Humidity control also reduces the risk of mold and discourages insects, such as dust mites and cockroaches. Effective filtration both eliminates airborne allergens, and safeguards the system from dust and particulate. In order to maximize the value of your cooling system, it needs to operate in peak condition.
Peace of mind – Colonies of insects, rotting animals, pollen, dander, and other contaminants can be concealed in the inner workings of a split system. Even if you can't see them, they are polluting air quality, reducing system efficiency, and wearing down your cooling system. Through professional maintenance, the factory trained technicians from Sunshine Air Conditioning, Inc. will optimize the entire system, making sure it's up to the task of keep you refreshingly cool all summer long.
Warranty protection – Even new systems benefit from proactive check-ups. Manufacturers require a record of professional maintenance for any claim. Without regular service, repair work is not covered. To protect your equipment, comfort, budget, time, and continued warranty protection, leave the worry to the experts from Sunshine Air Conditioning, Inc.. That way, you can relax and enjoy a perfectly cool home.
Don't delay on seasonal air conditioning service – contact Sunshine Air Conditioning, Inc. today to get started!AC Service in The Villages, Silver Springs Shores, Leesburg, Lady Lake, Belleview, Ocala, Weirsdale, Fruitland Park & Marion Oaks, FL
---
HVAC Service, Air Conditioner Maintenance, AC (A/C) Service Company, Air Conditioning Service Heating and Cooling Contractor in The Villages, Silver Springs Shores, Leesburg, Lady Lake, Belleview, Ocala, Weirsdale, Fruitland Park & Marion Oaks, FL
Belleview, FL's Top AC Service Contractor! Air Conditioning Service, AC Maintenance, HVAC Service Company also serving: The Villages FL, Summerfield FL, Silver Springs Shores FL, Wildwood FL, Leesburg FL, Lady Lake FL, Ocala FL
Central AC Service

∴

Central Air Conditioning Service ∴ Leesburg, FL ∴ The Villages, FL ∴ Fruitland Park, FL