Furnace Service, Heating Maintenance & Furnace Maintenance

Silver Springs Shores, FL, Leesburg, FL, Fruitland Park, FL, Weirsdale, FL, The Villages, FL & Ocala FL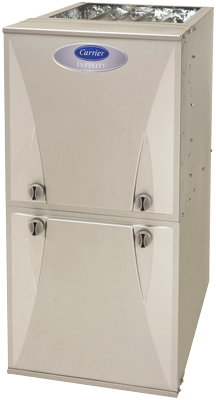 Your HVAC equipment probably makes up the most expensive system in your home.  Inefficiency, repairs, or shortened service life lower the value of your investment.  The most cost-effective protection against inflated operational costs is professional maintenance.  There is no substitute for annual inspection, cleaning, and troubleshooting from the NATE-certified technicians from Sunshine Air Conditioning, Inc..  Let us handle the upkeep of your heating unit and you'll avoid worry, hassle, and inconvenience.  To make the process even more convenient, we invite you to become a member of the Sunshine Air Conditioning, Inc. Comfort Club.
Keep your heating system in check with our professional heating service!Furnace Service in The Villages, Silver Springs Shores, Leesburg, Lady Lake, Belleview, Ocala, Weirsdale, Fruitland Park & Marion Oaks, FL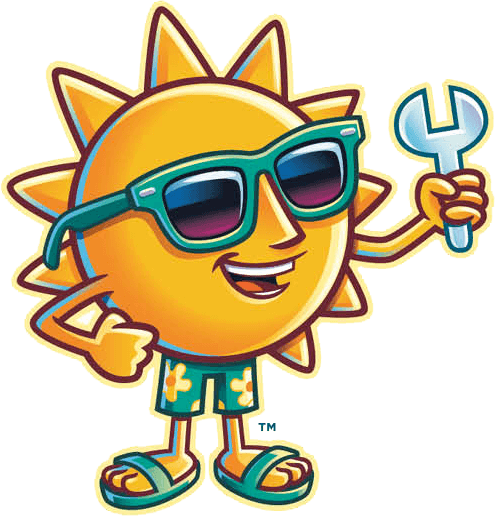 Seasonal maintenance is a proactive measure, allowing you to achieve the highest standards of efficiency, capacity, and comfort. Some of the many benefits of professional service performed by Sunshine Air Conditioning, Inc. include:
Energy savings – Studies have shown that regular tuning can trim up to 30% from utility bills. Since heating and cooling accounts for approximately half of the average household's energy costs, it's only wise to keep HVAC systems operating as efficiently as possible. Over time, as dust and debris accumulates within the inner workings, airflow is reduced, causing greater energy use. By keeping all components operating in peak condition, our licensed technicians ensure maximum efficiency.
Lower operational costs – The factory trained specialists from Sunshine Air Conditioning, Inc. will inspect your system, identifying and correcting any problems before they graduate into malfunctions. By significantly reducing the number of repairs over the life of the system, you'll save both time and money.
Safety – Faulty gas or oil connections are a fire hazard and can contribute to health concerns. A contaminated burner or cracked/corroded heat exchanger can cause improper burner operation. To prevent any problems with carbon monoxide levels or leaks, it is imperative that trained professionals verify safe start up, operation, and shutdown of your system.
Extended system longevity – A well-tuned, properly-adjusted system doesn't have to work as hard to achieve desired temperatures. Less strain is placed on components. Any worn or broken parts are replaced. This allows the system to last much longer, providing reliable service year after year.
Improved air quality – Dust, spiders, mold, mildew, pollen, decomposing rodents, and animal droppings are some of the harmful debris that can be concealed in a split system. Your heating equipment may present a source of air pollution and threaten your health. When equipment is kept clean, your heating system works as an effective filter, trapping contaminants that aggravate asthma and allergies.
Warranty protection – Annual service performed by certified professionals is a requirement of warranty coverage. A record of maintenance is necessary for any warranty claim. Sunshine Air Conditioning, Inc. will keep your warranty intact.
Superior comfort – As equipment ages, performance declines. Parts wear out, dirt builds up, and capacity is diminished. You just won't feel as comfortable in your home as you have in the past. When components are kept in like-new condition, you'll enjoy superior and more consistent heating.
Peace of mind – Troubleshooting allows the dedicated professionals from Sunshine Air Conditioning, Inc. to catch and correct any faults within your heating system prior to the start of colder weather. You'll know your heating unit is ready to handle the job of keeping your home perfectly comfortable all season long.
Let the team at Sunshine Air Conditioning, Inc. keep your home safe and comfortable with our expert heating service!
HVAC Service, Furnace Service, Heating Service, Furnace Maintenance, Heating and Cooling Service in The Villages, Silver Springs Shores, Leesburg, Lady Lake, Belleview, Ocala, Weirsdale, Fruitland Park & Marion Oaks, FL
Leesburg, FL's Most Trusted Heating Service. Furnace Service, Heating System Service also serving: The Villages FL, Summerfield FL, Silver Springs Shores FL, Wildwood FL, Lady Lake FL, Belleview FL, Ocala FL
Heating Company

∴

Heating Contractor

∴

Furnace Contractor ∴ The Villages, FL ∴ Silver Springs Shores, FL ∴ Ocala FL