Our Mission
To create, restore, and maintain indoor comfort and air quality. Delivering high-value products and services to our customers with transparency and integrity.
---
Core Values
Accountability: Being responsible to someone or for something, this is what brings it all together. Things aren't accomplished unless people are held accountable for their actions and ultimately their results. Every person in this company has a role in accountability, just as Sunshine Air Conditioning holds itself accountable to its customers with our 100% satisfaction guarantee.
Integrity: The quality of maintaining high moral principles or professional standards. Sunshine Air Conditioning will always conduct our business professionally with the highest moral standards.
Innovation: Leading our industry in the most up to date services and products available. We provide training for our team members, so they can provide our customers with the best and most knowledgeable service possible.
Transparency: We believe that building relationships is the foundation to greatness. It is important for us to be transparent through openness and accountability. You will be well educated on the scope of your project, with upfront and honest pricing to quality and efficient service. 100% satisfaction is our goal, if you are not satisfied neither are we.
Loyalty: We are loyal to our team members as well as our customers. We are passionate about providing a healthy work environment where our team members feel valued and appreciated, we recognize and celebrate achievements and provide opportunities for self-growth. We are committed to being loyal and dependable to our customers by providing consistency in work performed and satisfaction achieved. We are not only a team but also a second family. Be quick to congratulate one another and slow to condemn. Always ask what we can do to help out our teammates.
---
Code of Ethics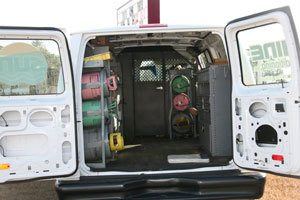 The employees of Sunshine Air Conditioning, Inc. are committed to providing you with the highest level of customer service, care, and respect. With that in mind, we have developed this code of ethics which we are proud to present to you.
1. All employees will respect and care for the homes and possessions of our customers as if they were their own.
2. All customers will be treated with respect, listened to, and be kept informed of work that is being done.
3. All employees will be neat in appearance, look professional, and dress properly for work that is being performed.
4. Protective shoe coverings will be worn or shoes will be removed prior to entering customer's homes.
5. Employees will not park in the customer's driveway.
6. Employees will not smoke or chew tobacco products in or around Customer' homes.
7. Employees are committed to the highest quality and integrity of workmanship.
8. Employees will conduct themselves in a professional manner at all times, adhering to the Sunshine Air Conditioning standards of conduct with regard to performance, safety, and personal conduct.
9. Employees will avoid actual or apparent conflicts of interest by declining to provide personal service or perform any business with homeowners that are not contracted with Sunshine Air Conditioning, Inc.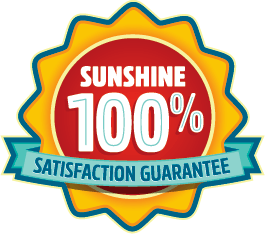 10. We are proud to be a drug free work place!
11. Employees are committed to maintaining product knowledge, procedures, and codes through regular continuing education and training.
12. All job sites are protected with drop cloths, left neat, clean, and restored to its original condition/appearance.
13. Our number one goal is 100% CUSTOMER SATISFACTION!!