Join The Comfort Club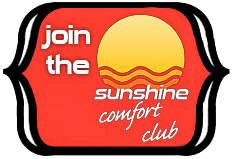 Your home is your place of comfort, security, family memories, visiting friends, giving, and sharing. We are committed to providing our customers with a service plan to help maintain all of these treasures. That's why we created this Maintenance Savings Plan called the Comfort Club, tailored to accommodate your needs and schedule. Our hopes are that you would receive this very specialized service as peace of mind that your heating and air conditioning unit will be protected.
Regular tune-ups will save you money. Review our extensive Preventive Maintenance Checklist just to see how great the Comfort Club will be for you!
Here are all the benefits you'll receive as an elite member:
NO DIAGNOSTIC FEE: The $91.00 fee is waived for Comfort Club Members for mechanical failures.
NO OVERTIME OR HOLIDAY CHARGES FOR EMERGENCY SERVICE: 24 hours a day 365 days a year, we are at your service for the same preferred discounted rates.
DISCOUNTS: Save on parts and labor for repairs, every time!
ANNUAL MAINTENANCE: When done at scheduled times, annual maintenance is included at no additional charge.
INCREASED EQUIPMENT LIFE: Dirt is the number one reason for HVAC system failure! Equipment that is properly maintained has a longer life span.
LOWER UTILITIES: Save energy with a properly maintained HVAC system.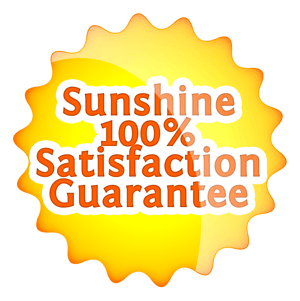 PRIORITY SERVICE: Your service needs take priority in our scheduling process. Even at our busiest times!
BONUS BUCKS: Get Bonus Bucks every year that you are a member. Use these bucks like Cash toward a new system!
PEACE OF MIND: Your System is safety-checked; this will save you money because we diagnose as we maintain your system. In the end, you will always have a smooth-running, energy-efficient system.
SATISFACTION GUARANTEE: You may cancel your agreement for any reason at any time, and we'll refund the portion of your dues that has been unused.
$25 OFF

Your next diagnosis

Cannot be combined with other offers. Please contact Sunshine Air Conditioning, Inc. at (352) 448-1712 for more information.