Heating Installation, Heating System Installation & Furnace Installation

Belleview, FL, Marion Oaks, FL, Silver Springs Shores, FL, Ocala FL, Summerfield, FL & The Villages, FL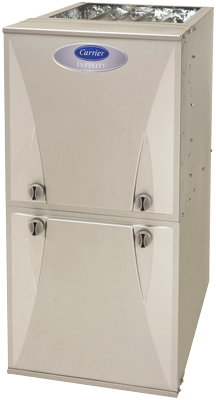 At Sunshine Air Conditioning, Inc., we recognize your need for equipment that minimizes cost while maximizing comfort.  We answer with superior products, precisely installed to ensure quiet, consistent, and efficient warmth year after year.  Your complete satisfaction is our number one priority.  To make sure you enjoy a rewarding experience from start to finish, no detail is neglected.   From your first phone call to a final check of your equipment, we make sure all of your concerns are met.  Our factory trained technicians will assist with proper sizing and selection of a modern HVAC system, making cost-effective recommendations.  When installation is complete, our team will explain and make sure you are comfortable with operation of the equipment, and all the convenient and helpful features.
We offer superior products along with our reliable heating installation!Furnace Installation in The Villages, Silver Springs Shores, Leesburg, Lady Lake, Belleview, Ocala, Weirsdale, Fruitland Park & Marion Oaks, FL
Sunshine Air Conditioning, Inc. has earned the distinction of Factory Authorized Dealer by performing to strenuous national standards consistently and continually.  Our NATE-certified team participates in ongoing factory training on the technical aspects of equipment installation, maintenance, and repair.  Our sales representatives are qualified to identify and recommend solutions that deliver superior comfort and value specific to your needs. Through exceptional performance, we have been honored with the Carrier President's Award 15 years in a row!
Gas Furnace- No Lemon Guarantee
Just like the outdoor unit guarantee, we provide the same assurance with the most expensive part of
a gas furnace – the heat exchanger. If the heat exchanger in your new qualifying Carrier gas furnace
fails in the first five years, upon request, we will replace your entire gas furnace unit with a new
one completely free of charge as long as you remain a member of the Sunshine Air Conditioning
Comfort Club. Allow us to take the risk off your shoulders and put it where it belongs – on ours!
This guarantee applies to replacement systems only.
Learn More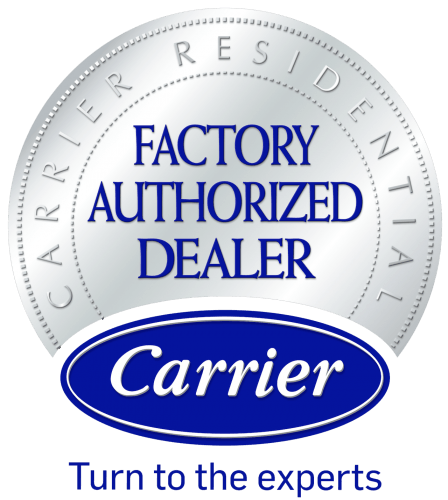 As a Carrier Factory Authorized Dealer, Sunshine Air Conditioning, Inc. offers a broad range of premium solutions to your home comfort. When you invest in a Carrier Infinity Series gas furnace with Greenspeed Intelligence, you'll benefit from 98 AFUE, adaptable-speed technology, and unique, modulating gas valve, allowing this unit to adjust in one percent increments between forty and one hundred percent capacity. The Performance and Comfort series furnaces include AFUE ratings from 96 to 80, for efficient warmth, quiet operation, and exceptional durability at a more economical price. Carrier Heat Pumps deliver up to 20.5 SEER, 13 HSPF, and sound as low as 58 decibels, delivering year round temperature control. When paired with Infinity control, these systems offer an even higher level of comfort through adaptable speed and smart technology.
When your Infinity System is orchestrated by the Infinity Touch Control, you can customize temperature, humidity, air quality, fan speed, ventilation, and more, all from a single, convenient device. This device can be customized in appearance, by changing the color of the faceplate, or even uploading a photo. The control will communicate to you, tracking energy usage and alerting you of the need for filter changes or service. It will even tell Sunshine Air Conditioning, Inc. what component requires attention. Carrier Infinity Control is capable of conserving energy when you're away from home, and will turn back on at just the right time to ensure comfortable temperatures for your return. Throughout the day, the system will adapt to changing outdoor temperatures and conditions in the home, maintaining peak performance and efficiency.
Contact Sunshine Air Conditioning, Inc. today to get started on the easiest and most dependable heating system installation around!Heat Pump Installation in The Villages, Silver Springs Shores, Leesburg, Lady Lake, Belleview, Ocala, Weirsdale, Fruitland Park & Marion Oaks, FL
From state-of-the-art smart technology systems to more straightforward comfort, Sunshine Air Conditioning, Inc. has solutions you can count on to suit your exact needs for warmth, efficiency, and price. To help you invest in quality temperature control, we accept Discover, MasterCard, Visa, and offer financing with approved credit through Wells Fargo. Trust Sunshine Air Conditioning, Inc. to serve your best interests, facilitate your project, and create a more comfortable home for you to enjoy year round.
Summerfield, FL's Leading HVAC Installation Company! Furnace Installation, Furnace Replacement, Heating System Installation in The Villages, Silver Springs Shores, Leesburg, Lady Lake, Belleview, Ocala, Weirsdale, Fruitland Park & Marion Oaks, FL
Wildwood, FL's Most Trusted Heating Installation Company. Furnace Installation, Heating Installation, Furnace Replacement Contractor also serving: The Villages FL, Summerfield FL, Silver Springs Shores FL, Leesburg FL, Lady Lake FL, Belleview FL, Ocala FL
Furnace Replacement

∴

Heating Installation

∴

Furnace Installation

∴

Heating System Replacement

∴

Heating System Installation ∴ The Villages, FL ∴ Ocala FL ∴ Silver Springs Shores, FL